OYSTER MUSHROOMS HAVE BEEN IN OUR FARM FOR MORE THAN 20 YEARS.
HIGH QUALITY MUSHROOM PICKING WE ENSURE THROUGH OUR OWN MUSHROOM PRODUCTION, PRESENCE AT EVERY STAGE OF CULTIVATION AND USE OF INNOVATIVE TECHNOLOGIES. SINCE 1999 WE HAVE BEEN MANUFACTURING HEALTHY, TASTY AND ECOLOGICAL PRODUCTS FOR YOU.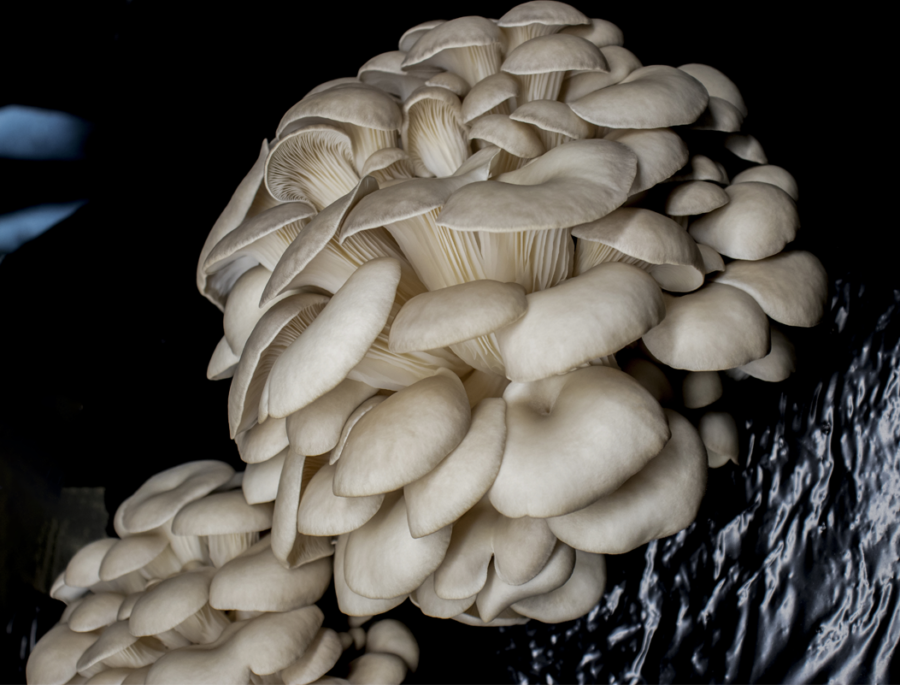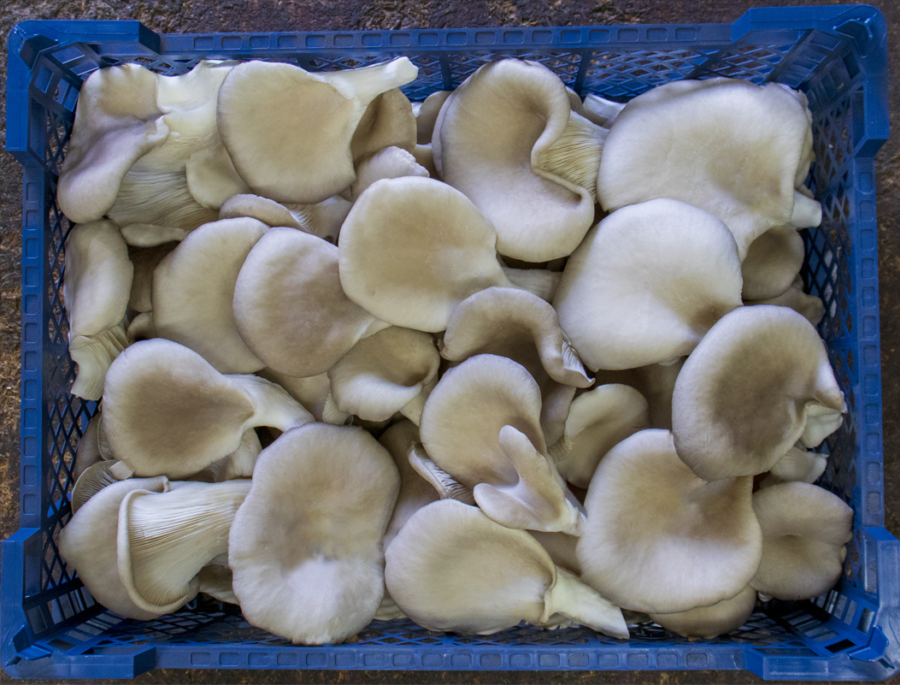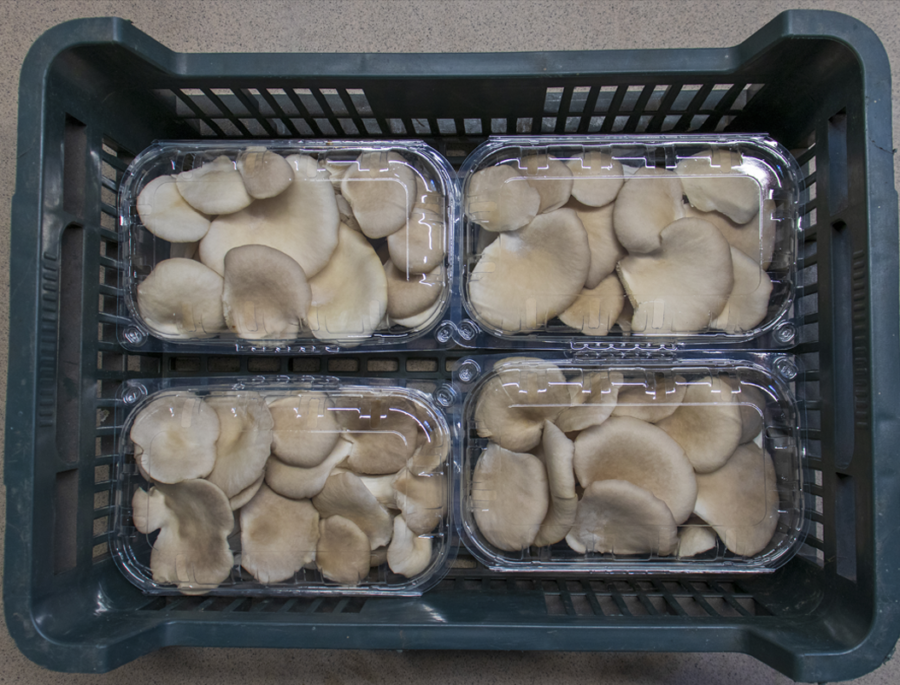 MUSHROOM IN
STRAW (SUBSTRATE)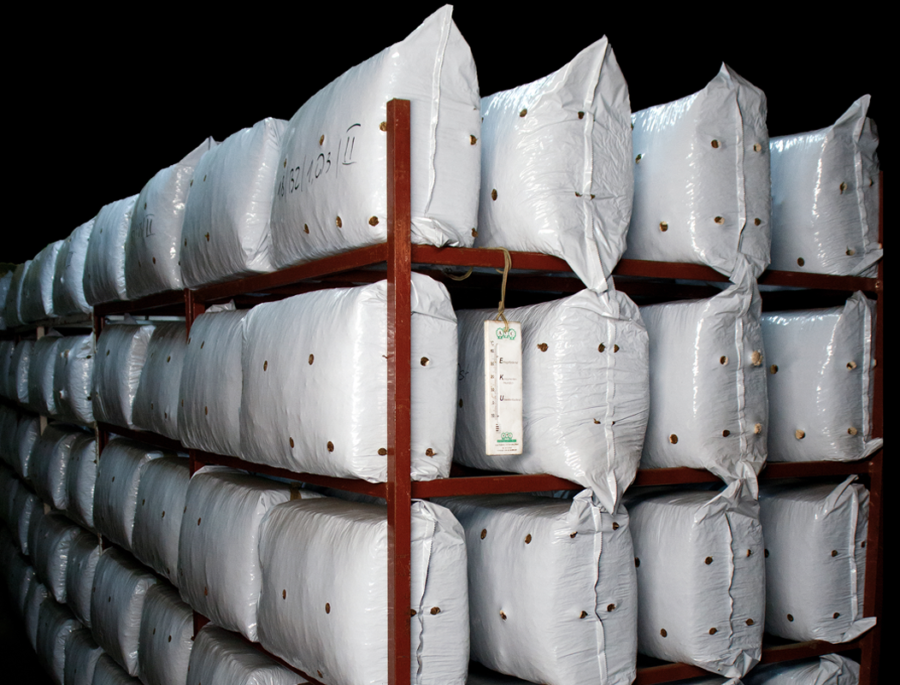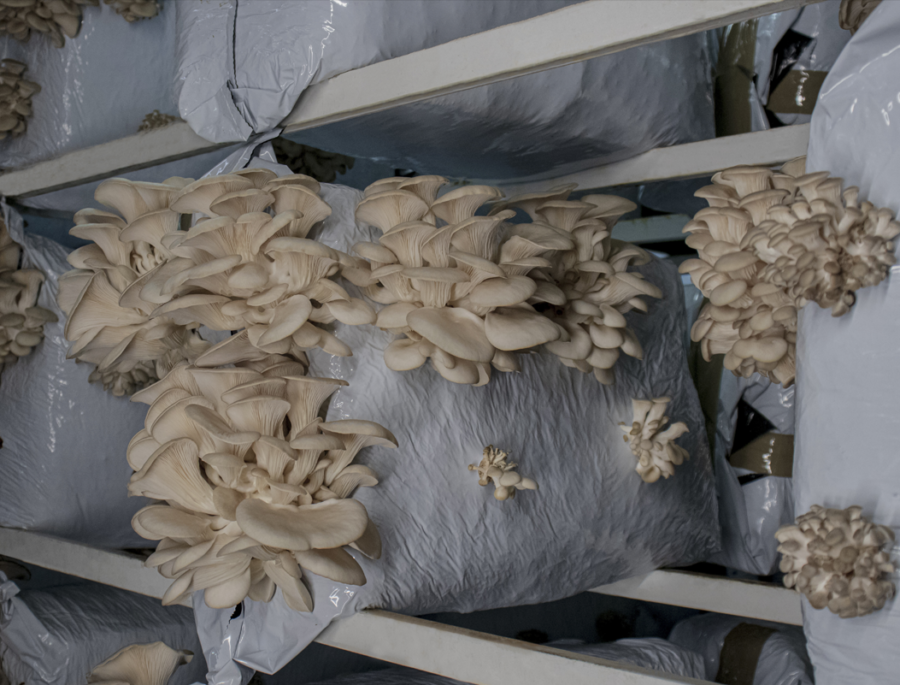 We are taking care of the individual needs of our customers, so we pack fresh oyster mushrooms according to your needs. Our offer of straw mycelium includes oyster mushroom and lemon oyster mushroom. While browsing our customers, we decided to expand our offer: in the fall of 2021, we also start selling exotic mushrooms.
WE USE ONLY NATURAL MEANS IN CULTIVATION AND WE USE INNOVATIVE AGRICULTURAL TECHNIQUES TO CARE FOR THE QUALITY OF OUR MUSHROOMS.
WE ARE CLOSE TO THE IDEA OF SUSTAINABLE DEVELOPMENT AND THE CIRCULAR ECONOMY SCHEME – WE MAKE SURE TO USE THE LOCAL RAW MATERIALS TO THE END.
THE QUALITY CERTIFICATE CONFIRMS EFFORTS TO ENSURE THE SAFETY AND COMFORT OF EMPLOYEES
WE ARE ACTIVELY PARTICIPATING IN THE ENTIRE PRODUCTION PROCESS: WE SELF-COLLECT AND PASTEUR STRAW, STRAIN THE MUSHROOM MUSHROOM AND BREAK MUSHROOMS.

Oyster mushrooms, in addition to their amazing taste, also have many health benefits. Contrary to forest mushrooms, they contain many vitamins, minerals and unsaturated fats. It has been proven that regular consumption of oyster mushrooms reduces cholesterol and causes a drop in blood sugar. In addition, their protein is well absorbed by the human body. This makes oyster mushrooms an interesting variety of meals and an important component of a vegetarian and vegan diet. It has been shown that oyster mushrooms contain pleuran, which can shrink neoplastic tumors, and ergothioneine – an antioxidant that protects cells against damage and aging.

1999 is the beginning of our farm. Then Zbigniew Kalina, the founder of the cultivation, became interested in his own oyster mushroom farm. What for many years was mainly a passion and was an amateur cultivation eventually turned into a professional breeding farm. These years enabled Zbigniew to learn about mushrooms, their needs and to develop his own modern agricultural technologies, so that in 2014 he could devote himself entirely to them. It was an exceptional year for our cultivation: the modernization of the farm's infrastructure turned out to be a breakthrough and allowed for intensive development of breeding. Today, Boczniaki Kalina is not only Zbigniew himself, but his whole family and loyal employees. This commitment and enthusiasm of everyone allows the company to further develop, and we can produce mushrooms of the highest quality for you, appreciated in Poland and on the European market. As one of the few on the Polish market, we produce our own substrate, which we use in further cultivation. From the beginning of production to its end, we want to be responsible for what we create to ensure quality. The confirmation of our efforts is the GLOBALG.A.P certificate, which guarantees Good Agricultural Practice and ensures food safety.

CARING FOR THE HIGHEST STANDARD OF SERVICE, WE TREAT INDIVIDUAL EVERY CUSTOMER.
CONTACT US AND WE WILL ADJUST THE OFFER TO YOUR EXPECTATIONS.
Farm Mushroom Zbigniew Kalina
63-421 Janków Przygodzki
Długa 21 Street
POLSKA
Phone number PL: +48 662 212 053
Phone number ENG: +48 796 958 263